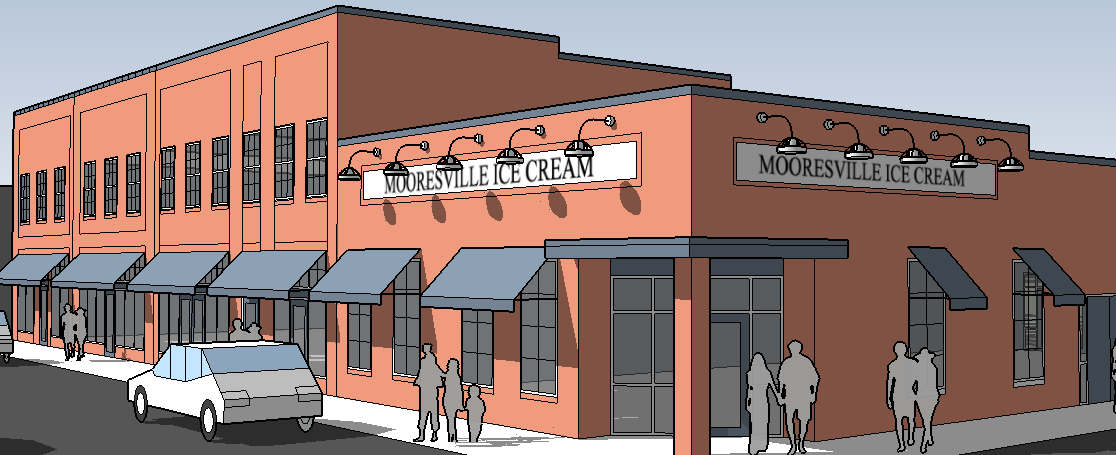 For Lease
166-186 North Broad Street Mooresville NC 28115
Redesigned historic street retail.
2nd floor has been renovated to residential lofts.
Live, work community.
Aggressive rates.
Property Overview
Broad Street Place consists of approximately 20,000 square feet of newly redesigned historic street retail and residential lofts directly accessible from N Broad Street, W Moore Avenue and the properties private parking lot. Perfectly located in the heart of Downtown Mooresville, Broad Street Place will make a perfect home to wide array of retail uses and act as a perfect live, work, eat, sleep & play property. Please bring all tenant prospects and reserve your space in Downtown Mooresville!
Location Overview
Truly a quaint Southern town, Downtown Mooresville has it all. Stroll along Main & Broad Streets and enjoy art, museums and specialty boutiques offering everything from hand crafted leather goods to fine wines! Dine in any number of locally owned restaurants featuring everything from hot dogs to upscale cuisine; and of course cool down with some famous Mooresville Ice Cream. Take pictures of our NC Auto Racing "Walk of Fame" and visit a local hardware store that is over 100 years old! Downtown also offers seasonal parades, festivals of all kinds, live concerts and family movie nights on the green.
Director of Brokerage Services
spencer@onealliancecompanies.com
leasing@onealliancecompanies
Copyright © CREOP, LLC. All Rights Reserved.