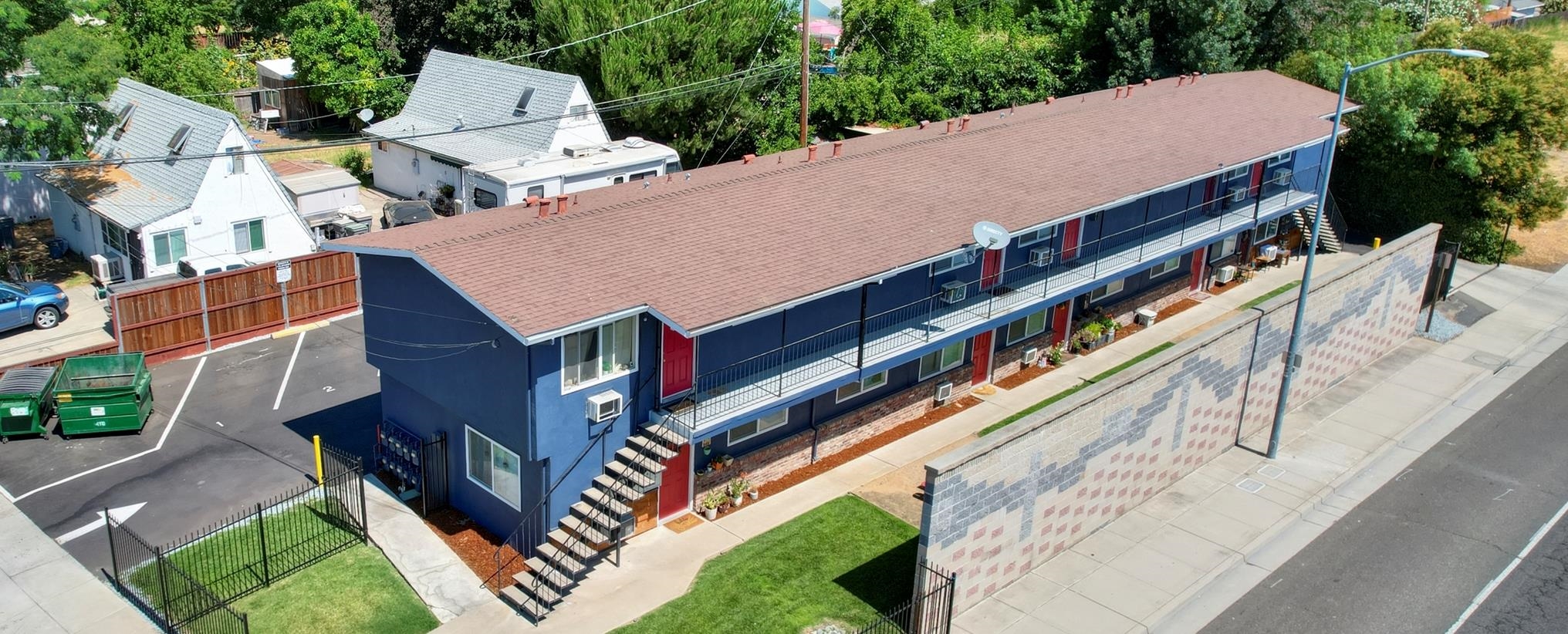 1730 Jefferson Blvd West Sacramento CA 95691
1730 Jefferson Blvd is a 10 unit apartment community located in a single family, residential neighborhood of West Sacramento. The property was built in 1966 and consists of 10-1 Bedroom 1 Bath units. The Building is 100% occupied, comes with a laundry room, and 13 off street parking spots. 6 of the 10 units have been remodeled. The exterior of the building has new dual pane windows.
West Sacramento enjoys the unique privilege of being a fairly quiet residential community right next door to a thriving metropolis. Separated from the state capital only by the Sacramento River, West Sac (as the locals call it) shares virtually all of Sacramento's resources, cultural and otherwise. The I Street Bridge and Tower Bridge both feed straight into Sacramento's historic district and downtown entertainment district. On West Sacramento's side of the river, one of the biggest attractions is the shopping, but scenic areas like River Walk Park and venues like Raley Field give folks plenty to do in their own neighborhood.

Copyright © CREOP, LLC. All Rights Reserved.